At the marvellous concert by ReBound Rubies at The Rock (see here) I met one of my myspace contacts, Monique. First I didn't recognize her, as she two days prior to the concert had added her hair lenght by 70 centimeter long dreadlocks!
We agreed to do an improvised portrait session after ReBound Rubies' gig. It was a couple of hours after midnight and Monique had danced and been sweating for four hours at the time that we did the session. Nevertheless she managed to appear fresh and pretty!

I merely used the available light which was one single halogen bulb. The flash shots I did was no good! Rest of the job was done in PhotoShop.

Monique is a strong and charismatic girl, and I should like to some more photos of her some day.

Photographs by Eric Klitgaard © 2008

All photographs on this site are protected by the international copyright laws
and it is strictly prohibited to download and use the photographs for any purpose
without written permission from the photographer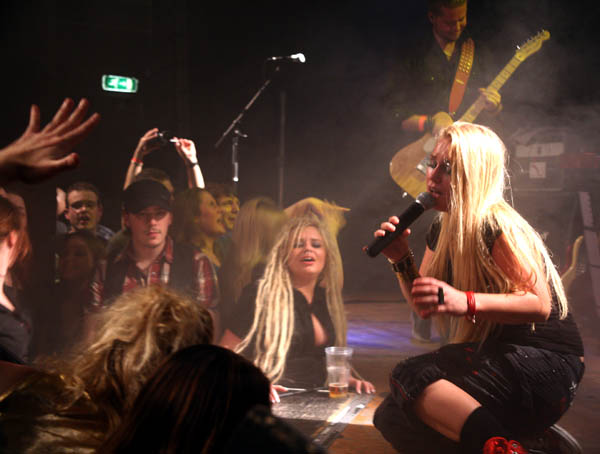 Midd: Monique in the audience. Anne Holse performing at stage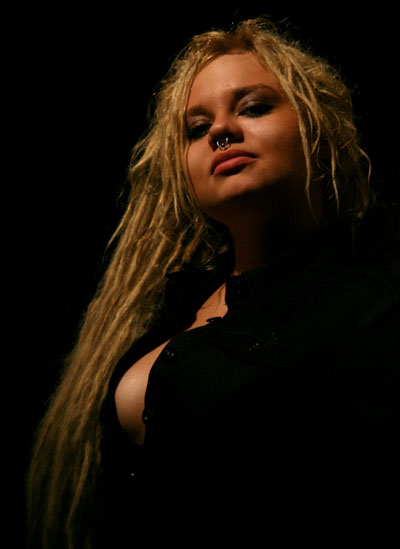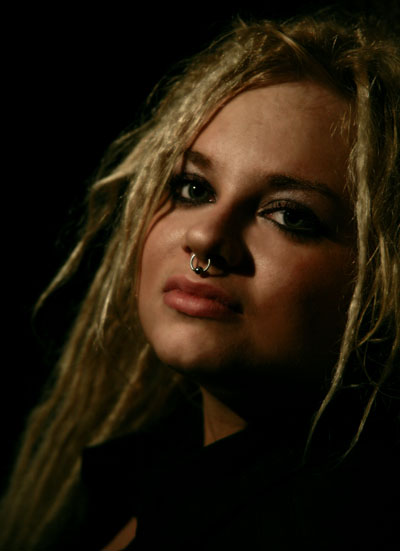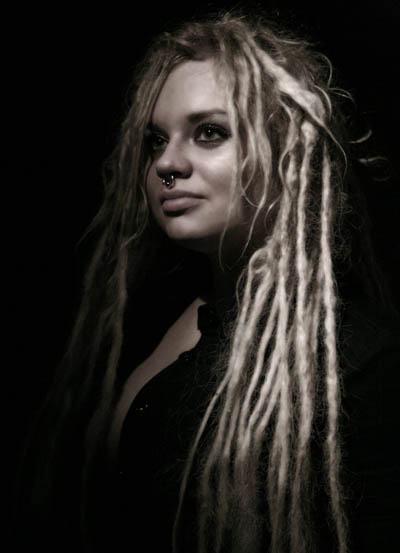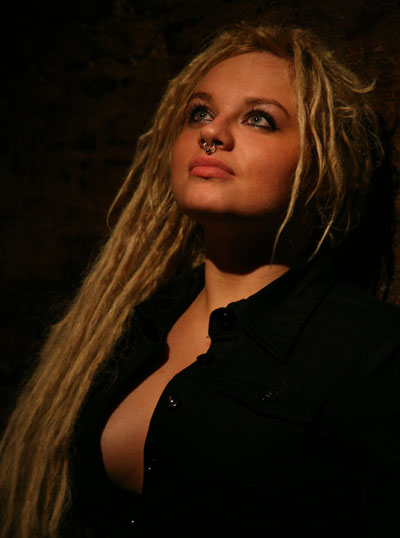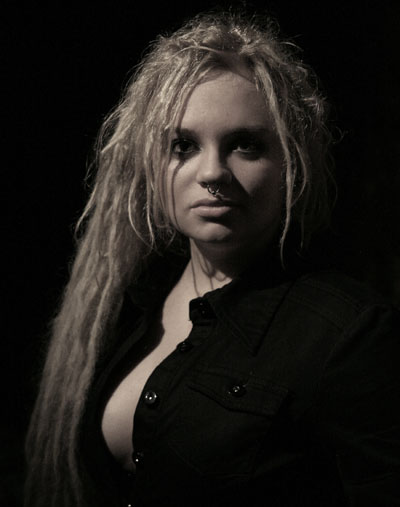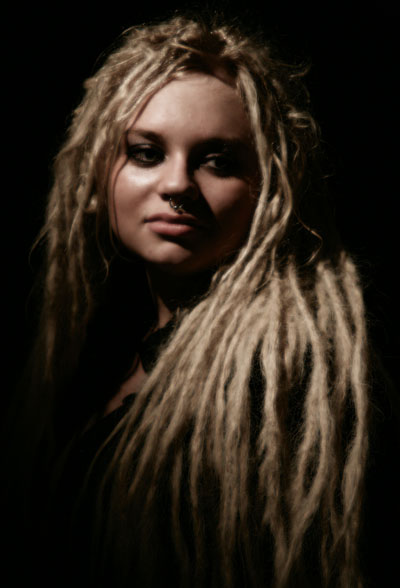 ---
Monique spotted in the audience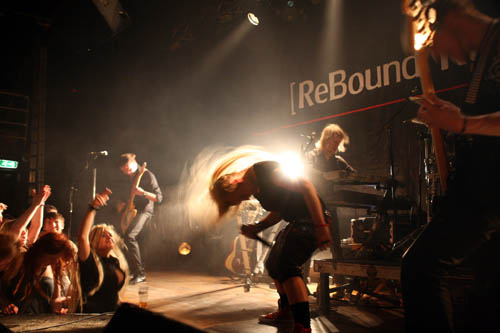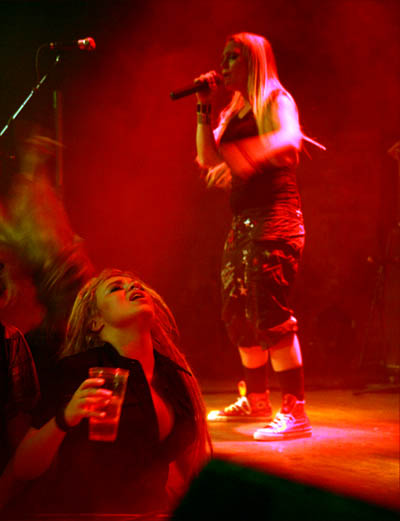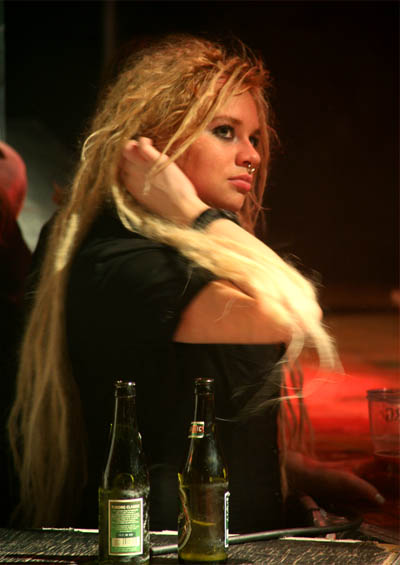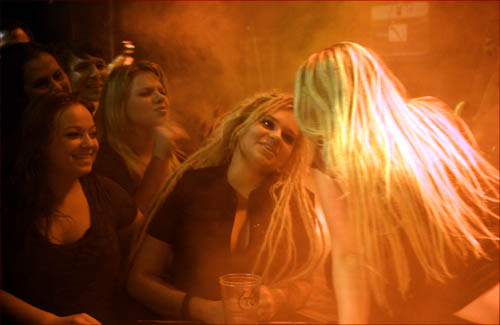 Photographs by Eric Klitgaard © 2008

All photographs on this site are protected by the international copyright laws
and it is strictly prohibited to download and use the photographs for any purpose
without written permission from the photographer