We are privileged to have a couple of very unique and talented female songwriters/vocalists in this small country. To mention the most outstandng: Dicte Madsen, Freya Clausen, Kira Skov and the most unique of them all, Randi Laubek. It's extremely difficult to compare her musical universe with any other artists, but if you have to, the jazzy period of Joni Mitchell is the closest I can get.
The music that Randi Laubek creates has an emotion that is so 100% feminine. Her music or her lyrics could never have been written by a male. It lives in its own Universe, so subtle, so light and almost divine. On the other hand it's hard accessible music. It demands something by the listener. You can't use it as a wallpaper of sound, while you are doing something else. Generally the most beautiful and divine music is very simple. But Randi Laubek's music is very complex and complicated, and still divine.
I heard my first live concert with Randi Laubek in September 1997, and have followed her progress since the beginning of her career. If you listen to her debut album from 1997, you'll find that the music is timeless. It doesn't sound like an "old" recording, it could have been made yesterday, which sould be considered as a quality in these "popstar" days.
This warm evening in Tivoli, Randi Laubek gave a 15 song performance for a devoted audience. She appeared not just "almost gracefully", but far more than gracefuly. She was very charming at stage, adding small stories to the songs. She had an aura of feminine gentleness and shyness, though being very professional at stage. The sound was slightly more "rough" compared to the sound of albums, thanks to Jonas Krag's excellent guitar.
I was glad to see Kristine Blond doing additional vocals, as I should wish to see this talented singer doing more shows on her own.
Below my impressions from the concert can be viewed and at the bottom you can see my first photo of Randi Laubek from January 1996 - one year prior to her debut album release.
| | | |
| --- | --- | --- |
| | Photo by Per Morten Abrahamsen, © 2003 | |

The set list from Tivoli:
(Thanks to Randi Laubek for sending me
the set list + the credits of the musicians)

01.Cherries Suit Fairies
02. Tapestry Of Fire
03. Pendulum
04. Cathrine Wheel
05. Fairytales
06. Leave It All Behind
07. Madness
08. Evolution
09. Over the Rainbow (interlude)
10. Lodestarlodestone
11. Easy It Ain't
12. Cunningly Concealed
13. The Wedding Of All Things
14. In Port
- - - Encore: - - -
15. Midsummer Flu

The band:

Randi Laubek: lead vo, ac g
Jonas Krag: el g, ac.g
Thorbjørn Appehl: el b
Gustaf Ljunggren: Keyb, pedal steel a.o.
Emil de Waal: dm
Per Ekdahl: keyb, perc
Kristine Blond: ch, add.vo
Photographs by Eric Klitgaard © 2003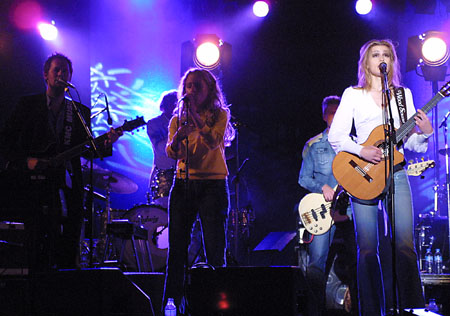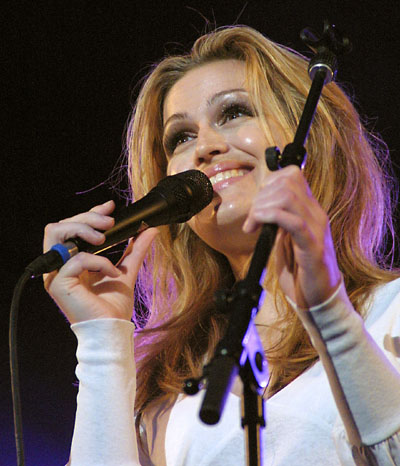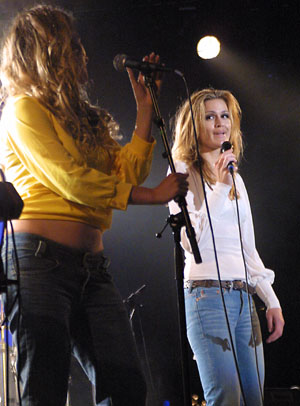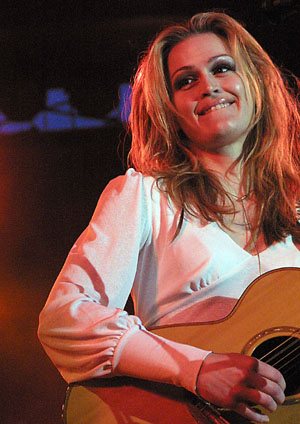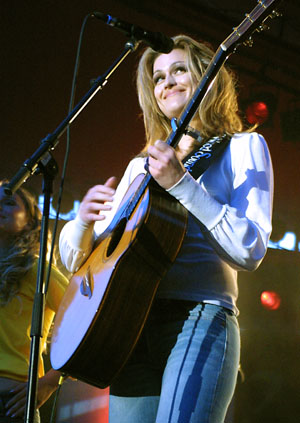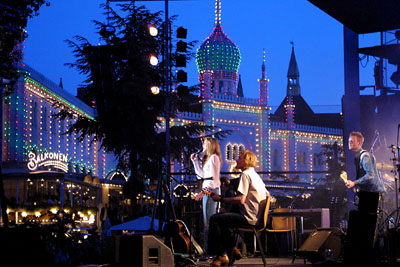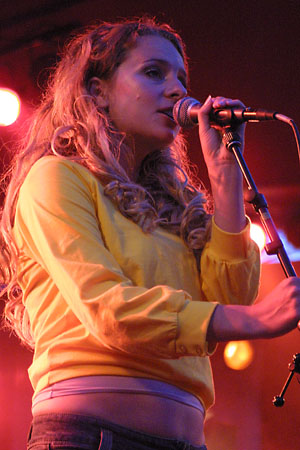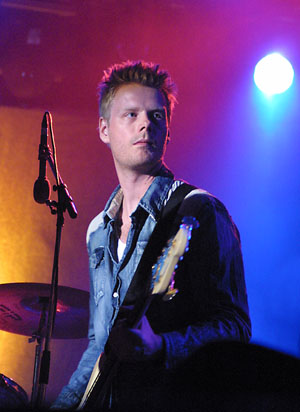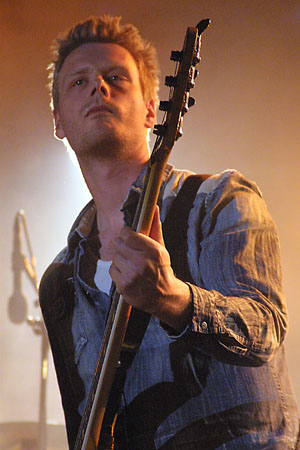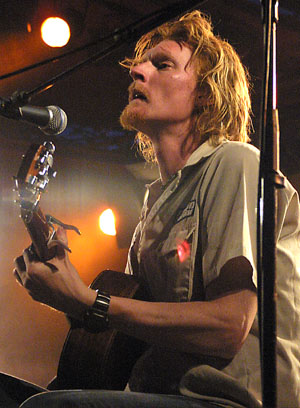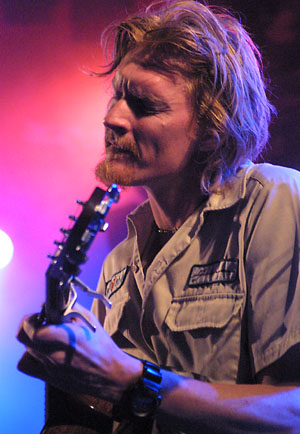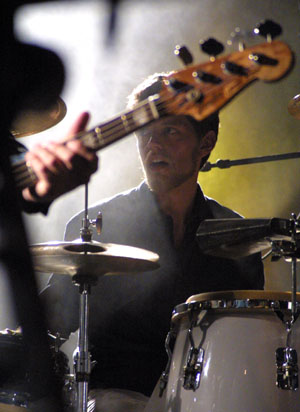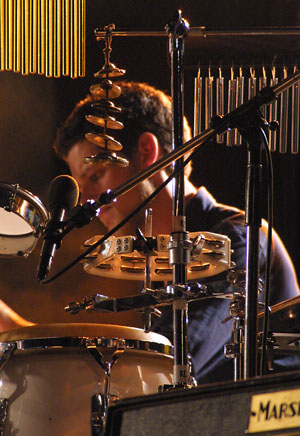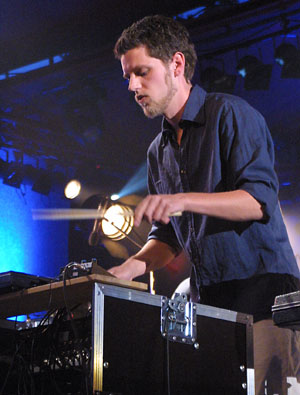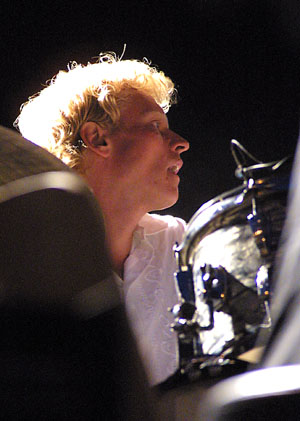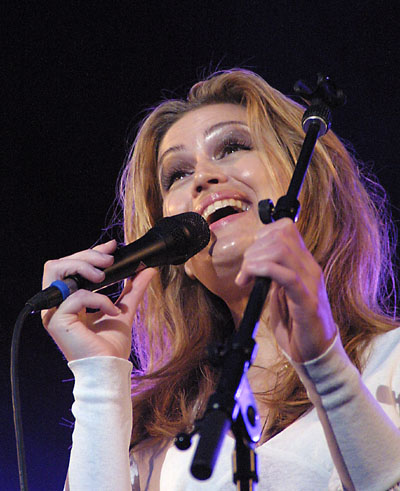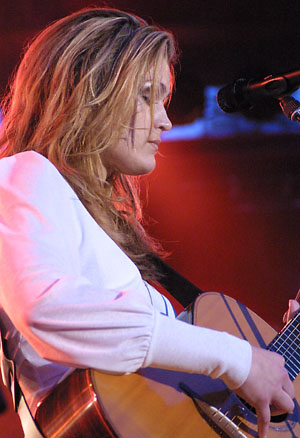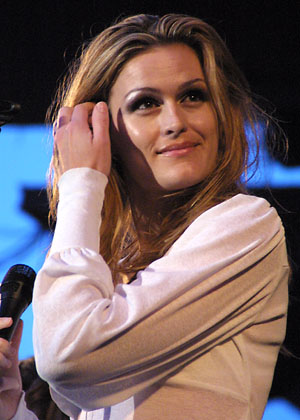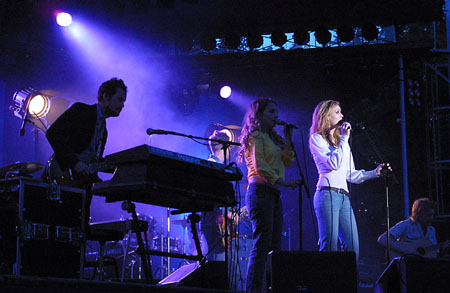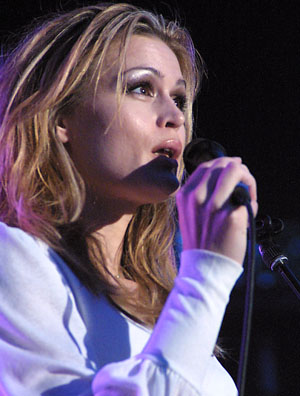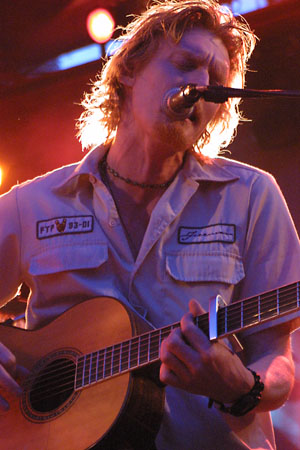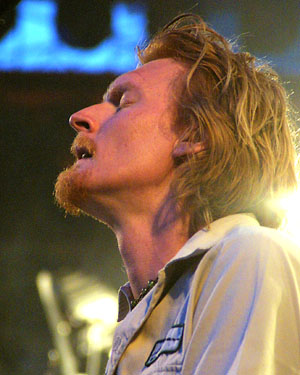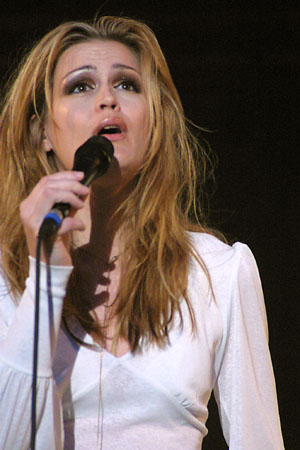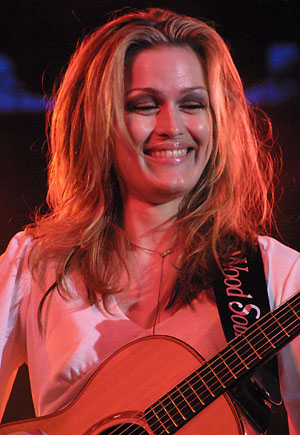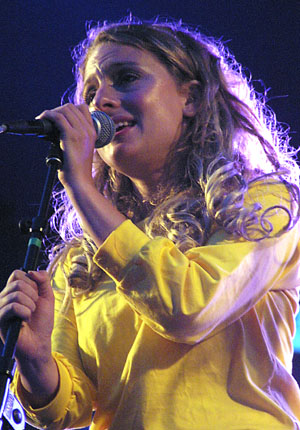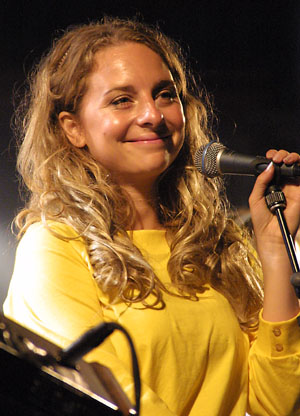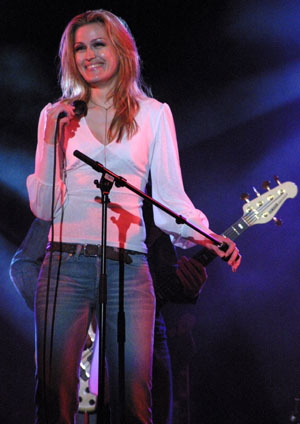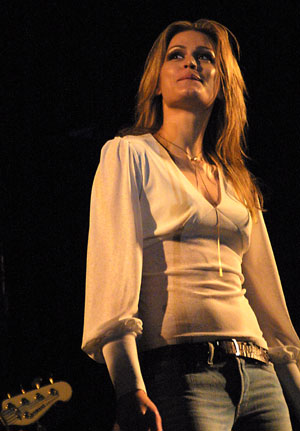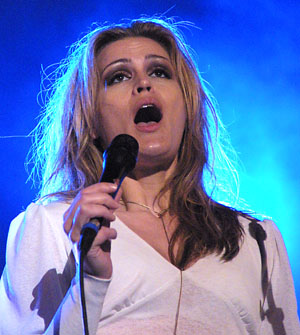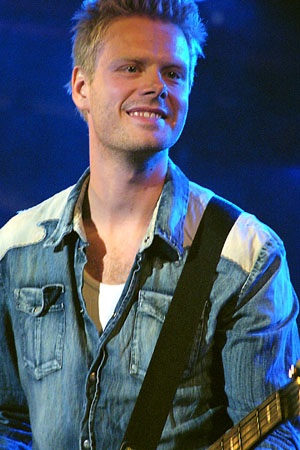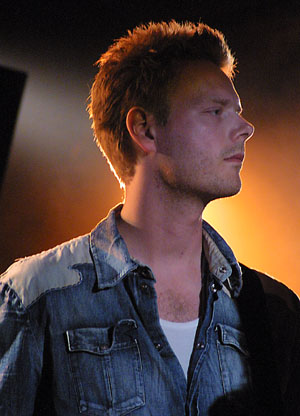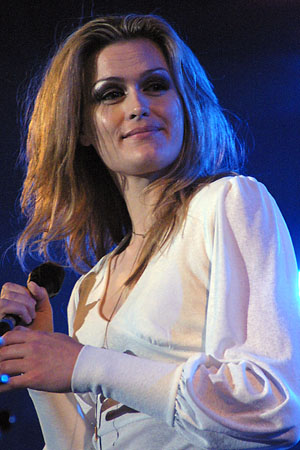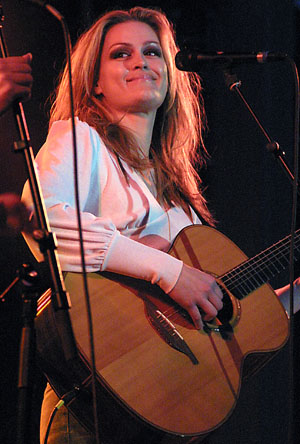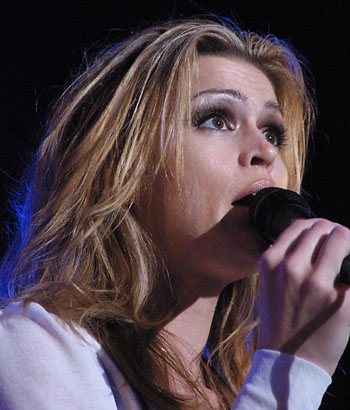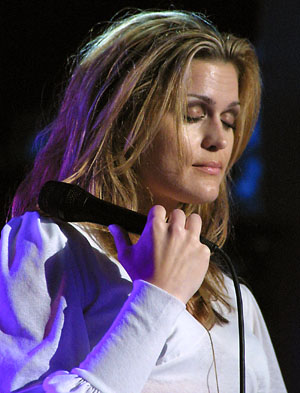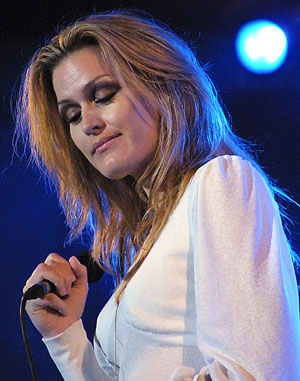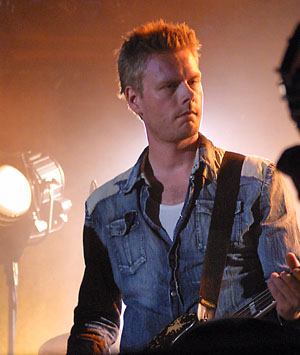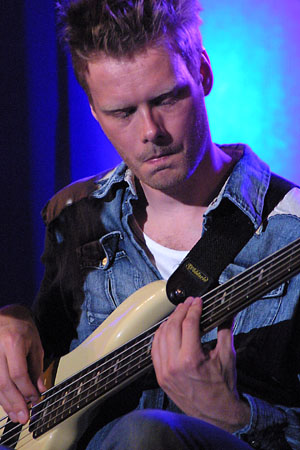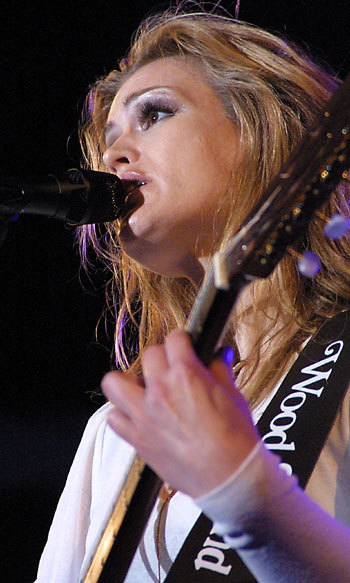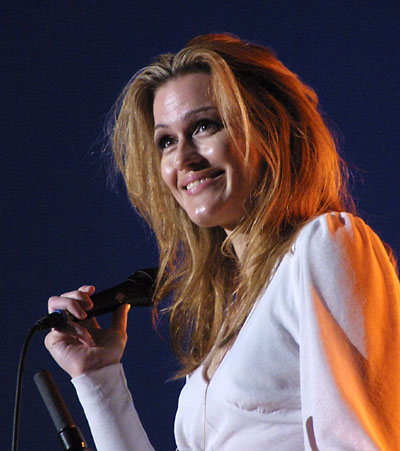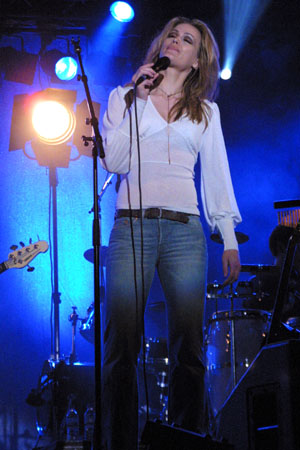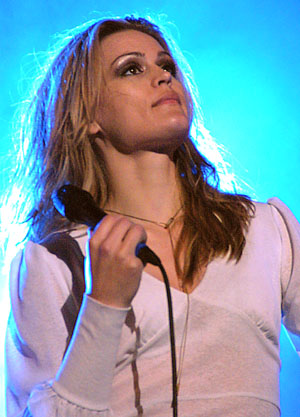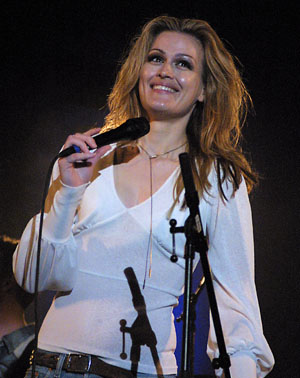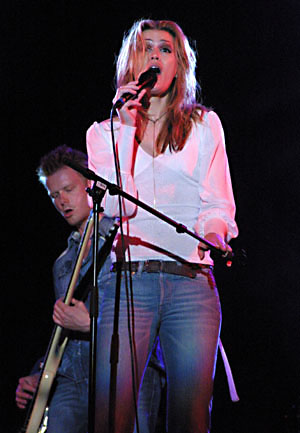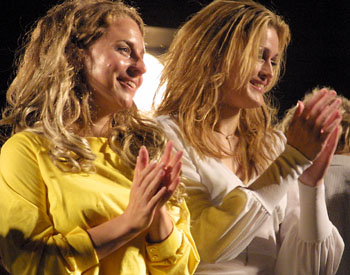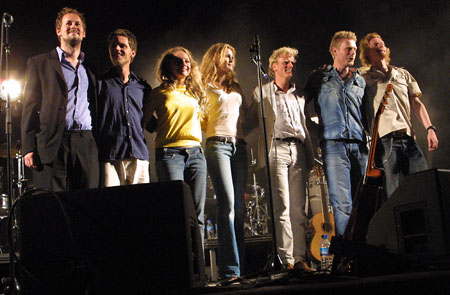 Betty Nansen Theatret showed the musical HAIR in the beginning of 1996, and one of the actors was the complete unknown 22 year old Randi Laubek. I took this picture showing from left: Randi Laubek, Eran Drori, Søren Launbjerg and Klaus Tange. The photo was taken at the press conference on 30. January 1996.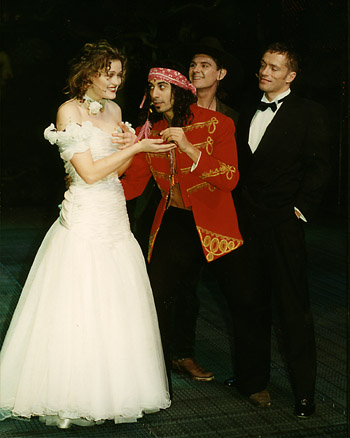 Photographs by Eric Klitgaard © 2003