Stripclub Junkies
Pumpehuset, Copenhagen
7. March 2003

This night was the second time I saw Stripclub Junkies - again in a double act with brothers in spirit: Kira and the Kindred Spirits (see pictures elsewhere on this site). We got an extended set compared to the concert in November last year. They started and ended with two new unreleased songs, He Won't See Me and Not Again.
Front singer, Stine Larsen, charmed everybody with her down-to-the-ground attitude, though she has still something to learn before being a professional performer. But on the other hand, what a relief to watch a gifted singer not paying that much attention to her looks at the expense of intensity of her performing of her excellent music and strait lyrics! She doesn't pretend to be a singing model, but is a real and complete loveable stage personality. In the spoken intro to Wild Horses (which is not the Rolling Stones song!) Stine claimed her need to be a peasant girl once in a while.
I talked to her after the show having my album signed and asked her to pose for a few portraits under the green spotlight. And during the brief conversation, I got my positive impression of her charm confirmed.
On Wednesday 10. September 2003, Stripclub Junkies did a showcase performance for people from the music business. I hope they'll make it outside this country, because they really deserve it!
The set list was as follows:


01. He Won't See Me
02. Stripclub Junkie
03. Find Me
04. Wild Horses
05. Child Of the Sun
06. Stay With Me
07. Remorse
08. Baby (What You See Is What You Get)
09. Secondhand Girl
10. Flying V
- Encore: -
11. T-Shirt Man
12. Not Again



Stripclubjunkies are:


Stine Larsen: vo, g, hca
Lars Skjærbæk: g (from Tim Christensen)
Peter Kjøbsted: b (from Sparkler)
Jesper Lind: dm
Photos by Eric Klitgaard © 2003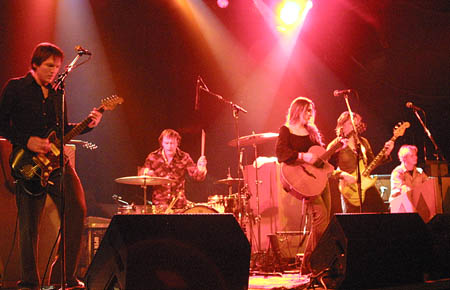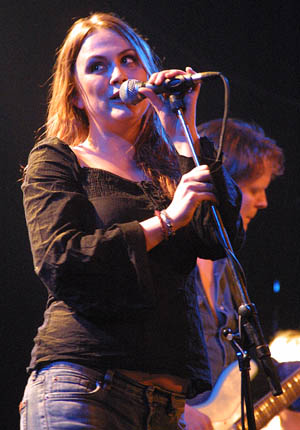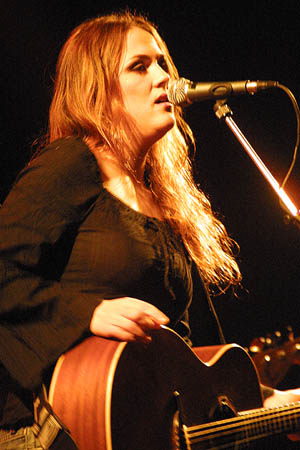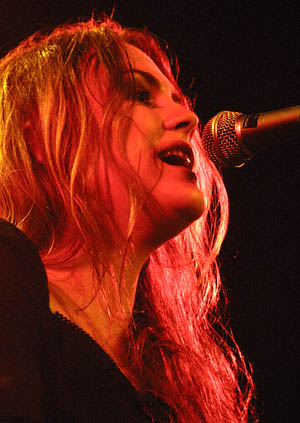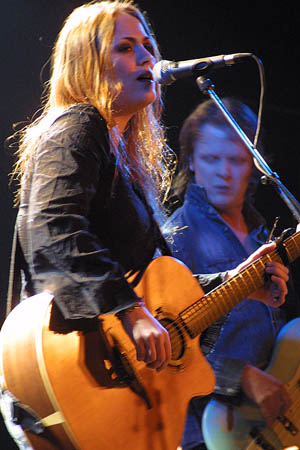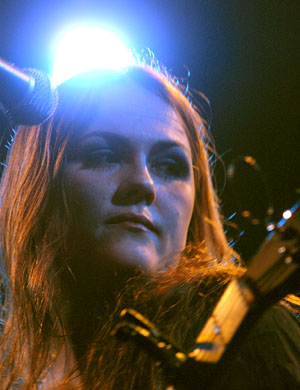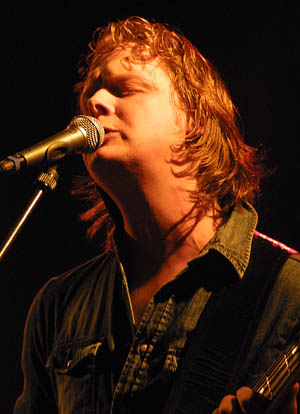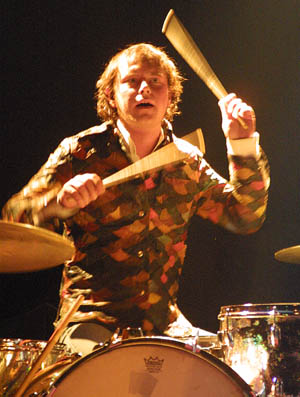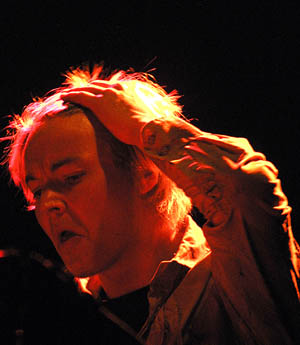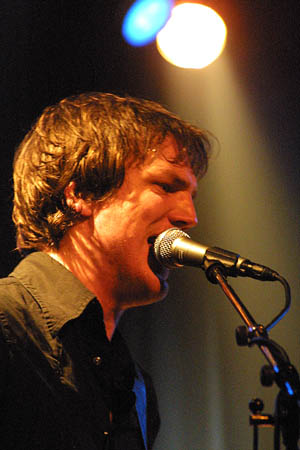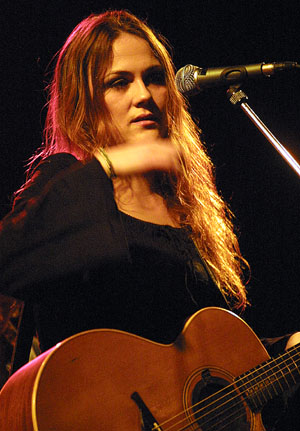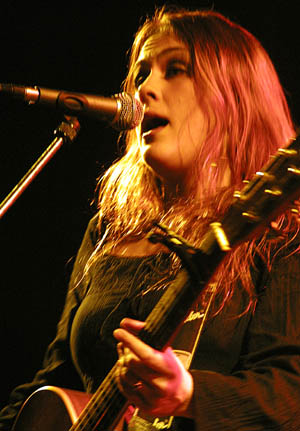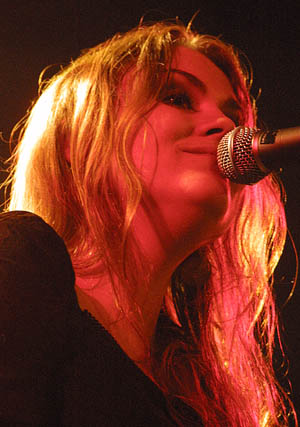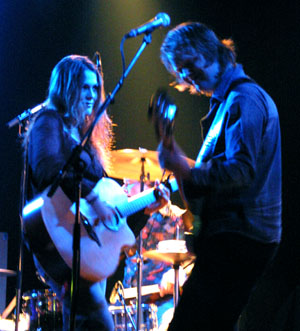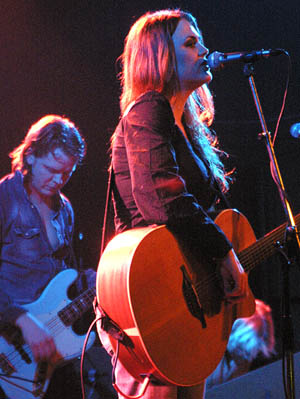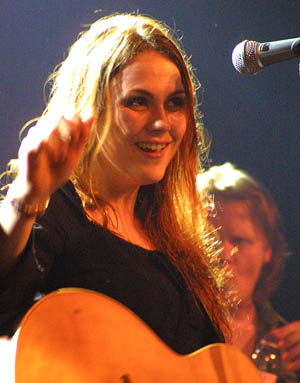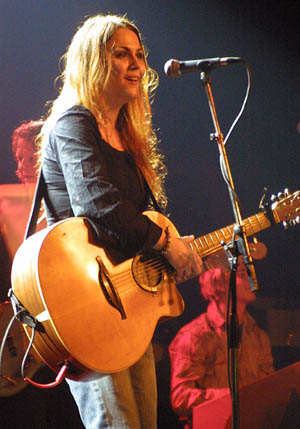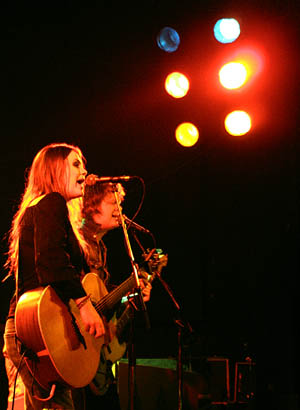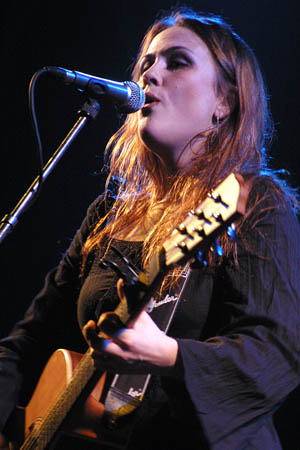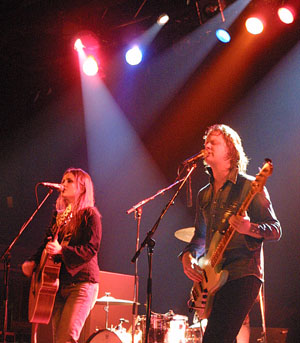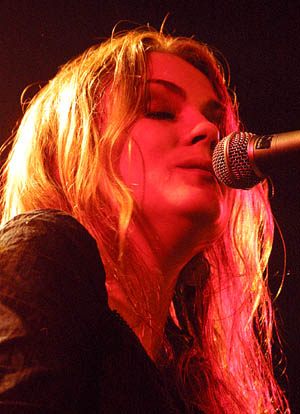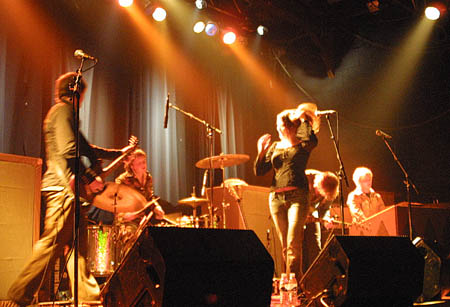 )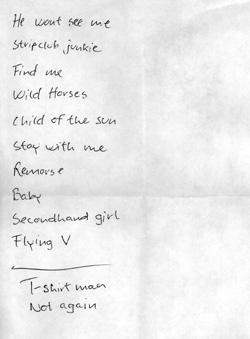 The set list handwritten by Stine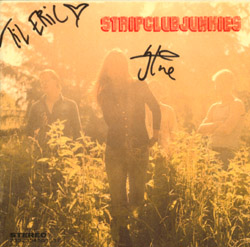 The album cover signed by Stine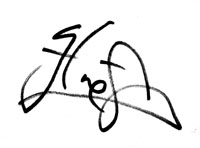 I got Stine's autograph one night at Skt.
Hans Torv in Copenhagen, when I met her
accidentally on the street. We had a long
talk about Music and the future plans of
Stripclub Junkies. I had just left a Swan
Lee concert on 18. January 2003
Photos by Eric Klitgaard © 2003